GEORGETOWN ONLINE COURSE BRANDING
Georgetown University's McCourt School of Public Policy offers tomorrow's policy leaders the skills to solve society's most complex challenges. On the heels of the success of their traditional classroom courses, McCourt School was eager to take their online education to the next level. My job was to design a series of theme images for their online courses, which are supposed to visualize the key topics that are covered in the courses and catch people's eyes immediately.
Theme 

Image

for

Regulatory Economic Analysis for Public Policy

​​​​​​​​​​​​​​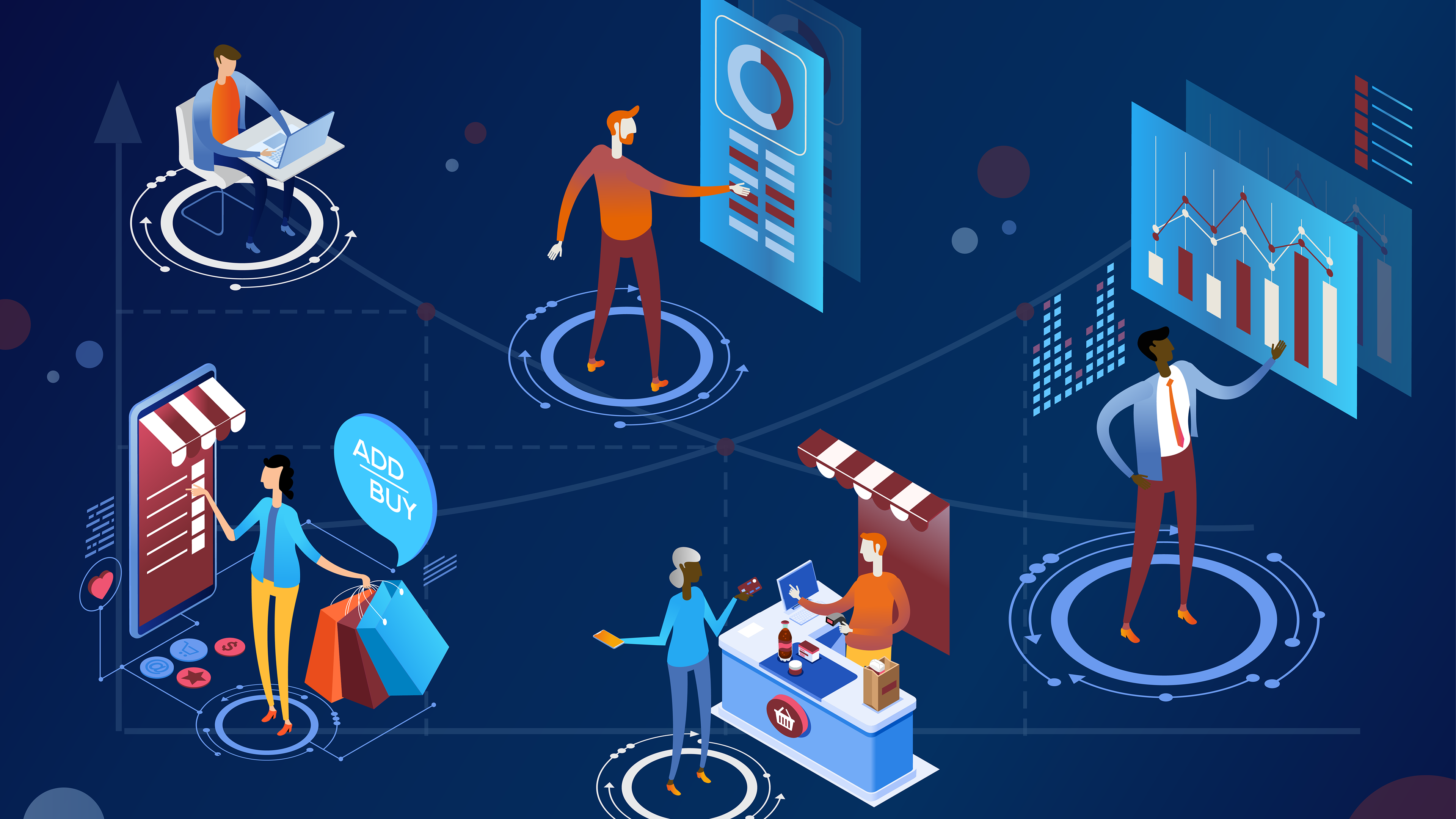 The course image is supposed to reflect the fundamental idea of microeconomics, which is the decentralized decision-making process of the whole market. Upon the client's request, I used the illustration to show the behaviors of both businessmen and consumers. The characters represent a variety of people in terms of gender, age, race and ethnicity.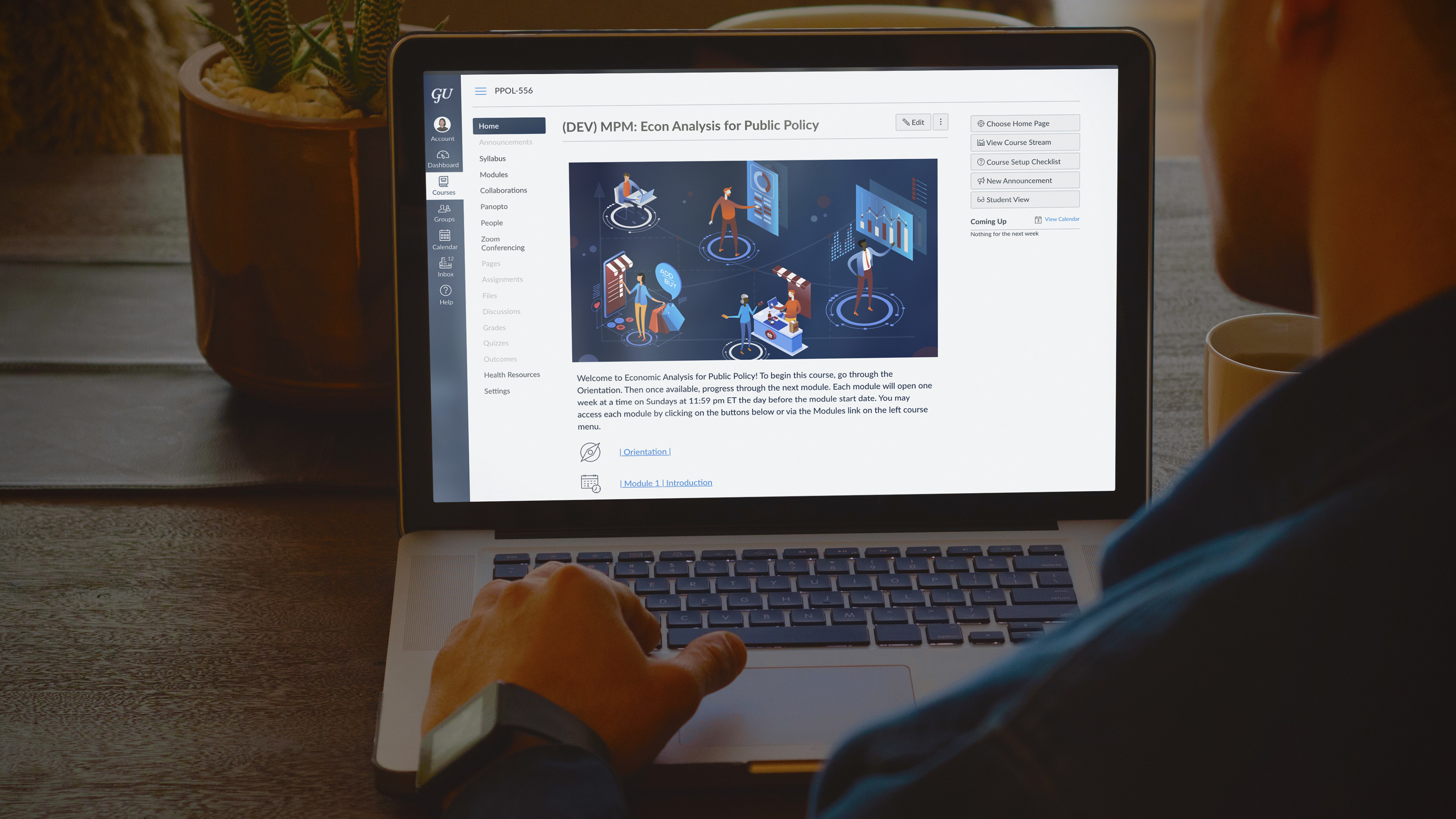 Theme 

Image

for

Research Methods

​​​​​​​
Based on the course outline, I extracted the keywords—model, measurement, data and statistics—and visualized them in the first version.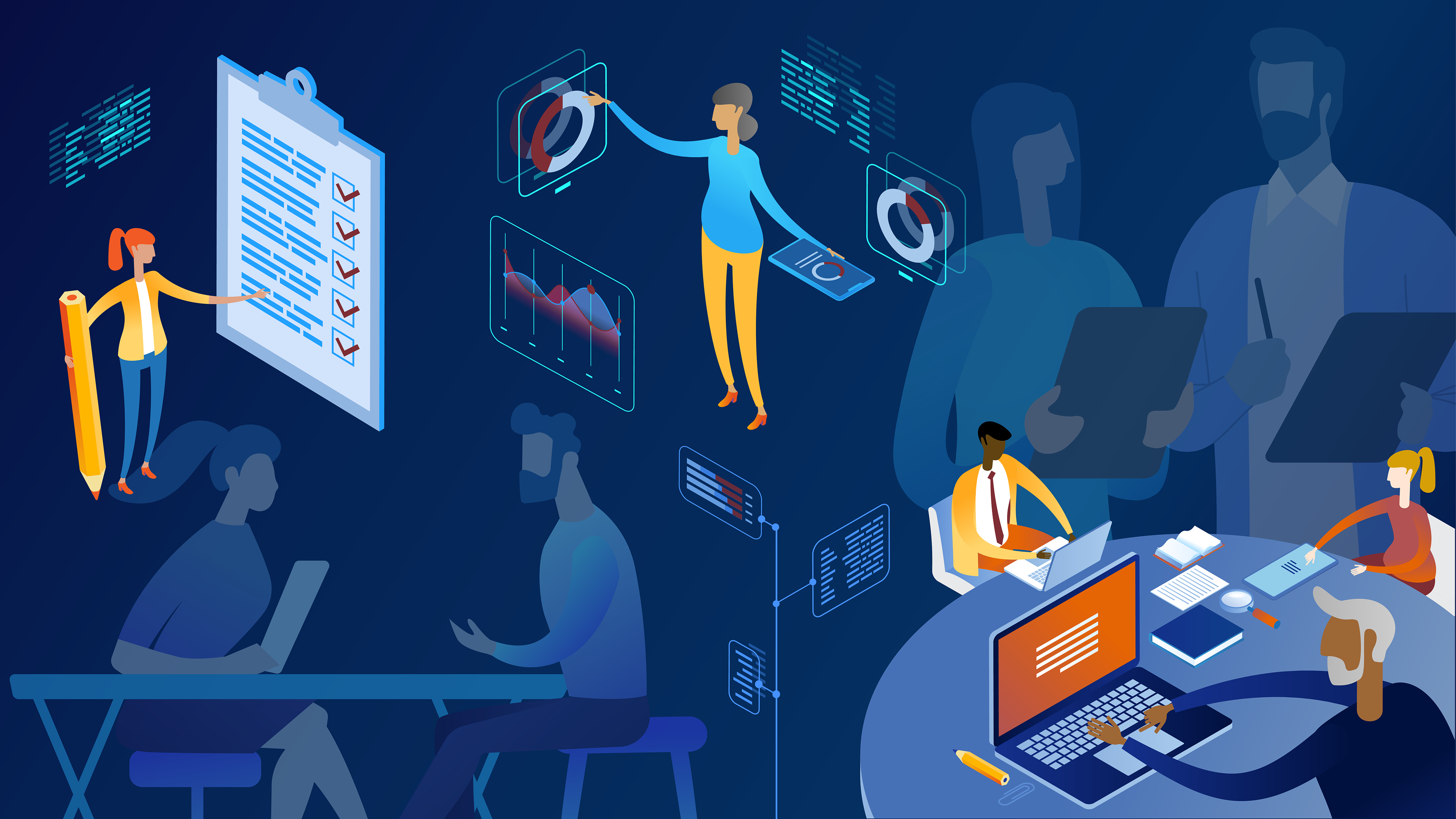 Based on the feedback from the client, I understood that this course will cover not only quantitative research methods, but also qualitative methods—like observation, ethnography methods and interview. Besides doing research and analysis on digital devices, there are also extensive researches being done by taking notes on paper. I incorporated these feedbacks to the second version, which the client was satisfied with.
Theme 
Image
for
Social Policy and the Labor Market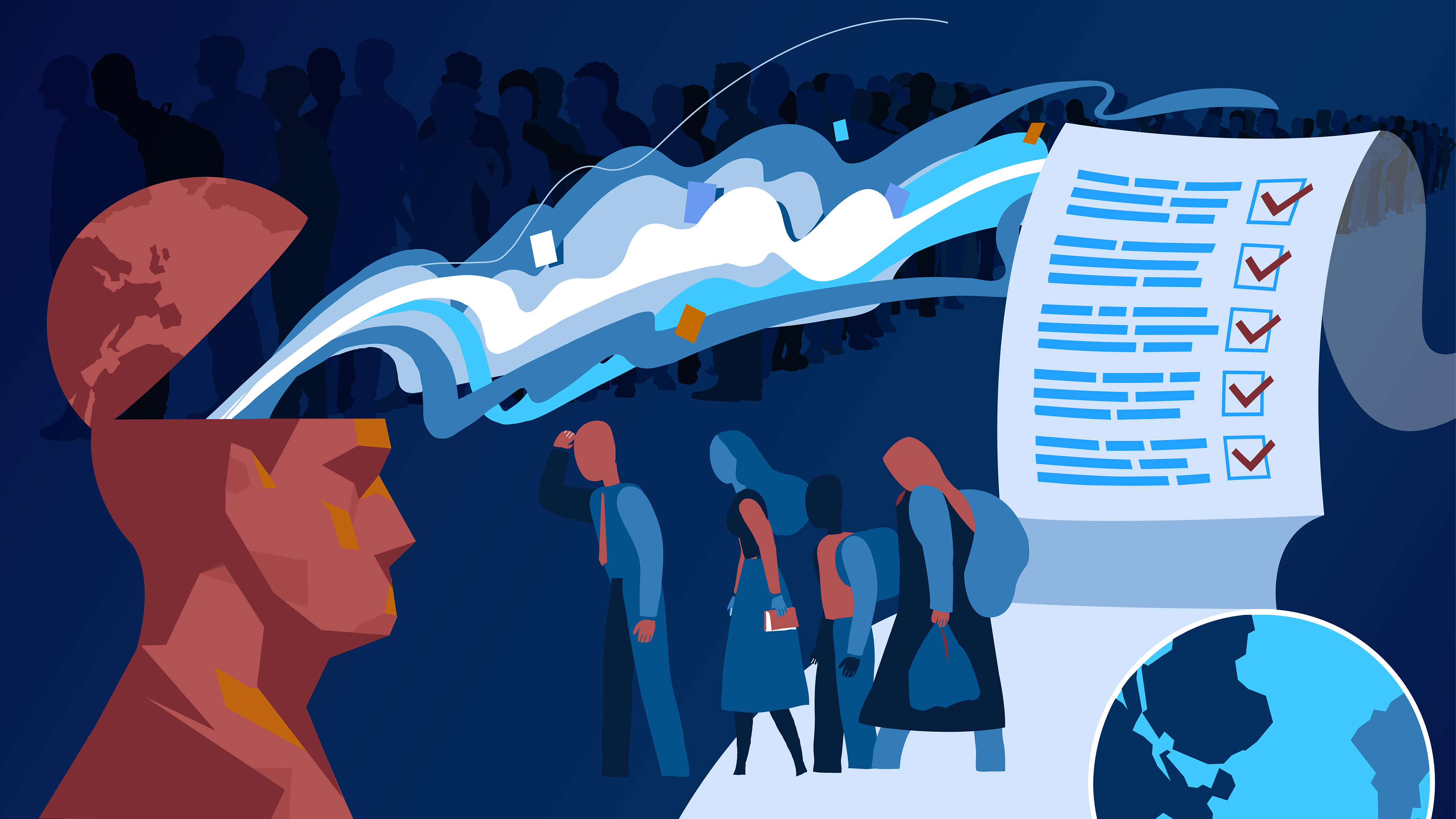 This course teaches students about social policy and issues in relation to the current labor market, including poverty, race, gender, education, trade, immigration, etc. The thought behind my design is to show that a policymaker should take consideration of all these factors when making policy i

n an era of globalization.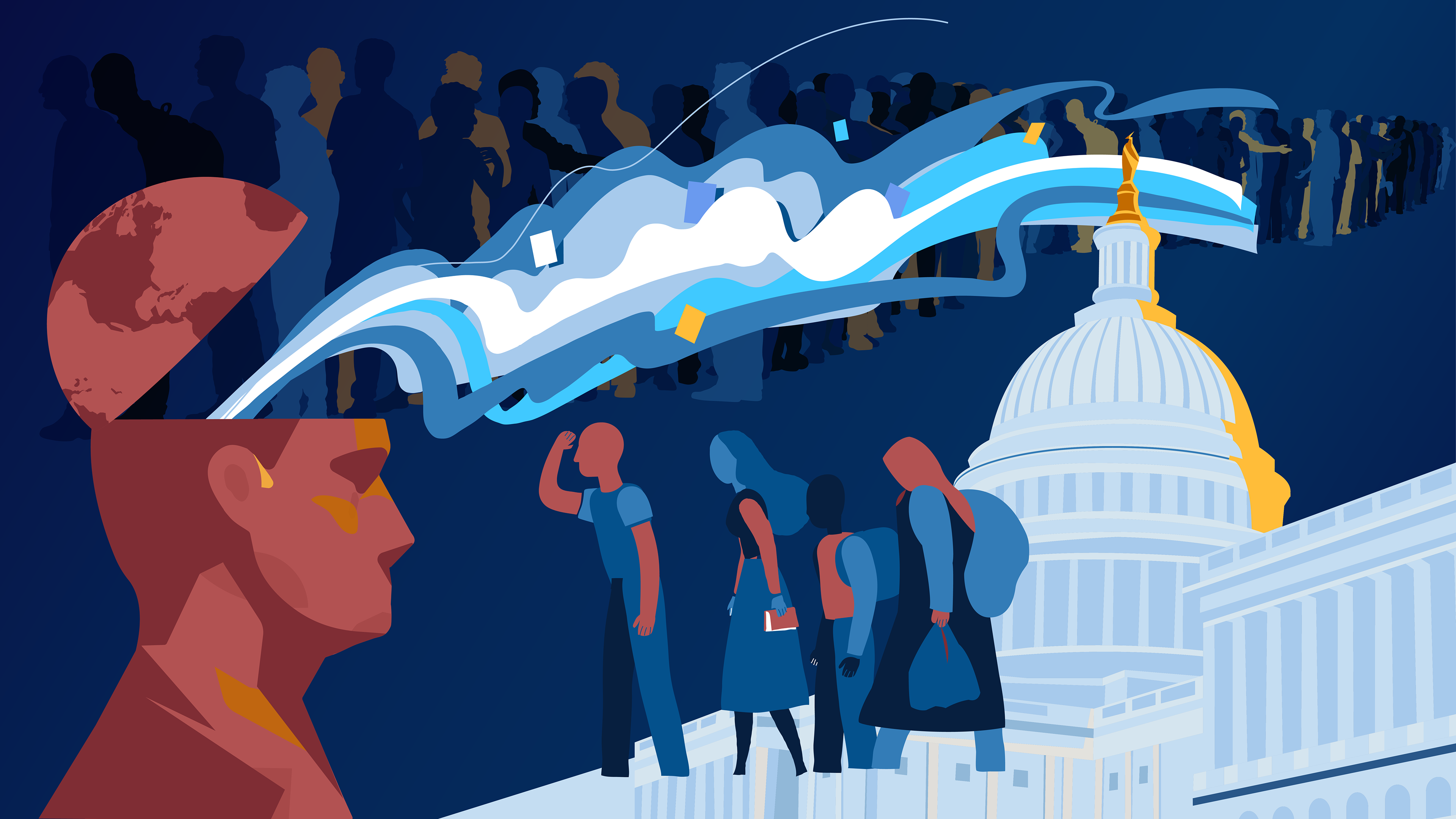 Based on the feedback from the client, I made the contour of the policymaker's cheek softer to balance out the masculine feeling; changed from the policy document scroll to a more symbolized object - the government building; added more yellowish color to lighten up the image.
Theme 
Image
for
Program Evaluation
NOTE:

 the design was a combination of the materials from adobe stock and my own illustration.