GEORGETOWN ONLINE COURSE BRANDING
Course
Image
for
Regulatory Economic Analysis for Public Policy
​​​​​​​
The course image is supposed to reflect the key idea of microeconomics, which is the decentralized decision-making process of the whole market. Upon the client's request, I used the illustration to show the behaviors of both businessmen and consumers. The characters represent a variety of people in terms of gender, age, race and ethnicity.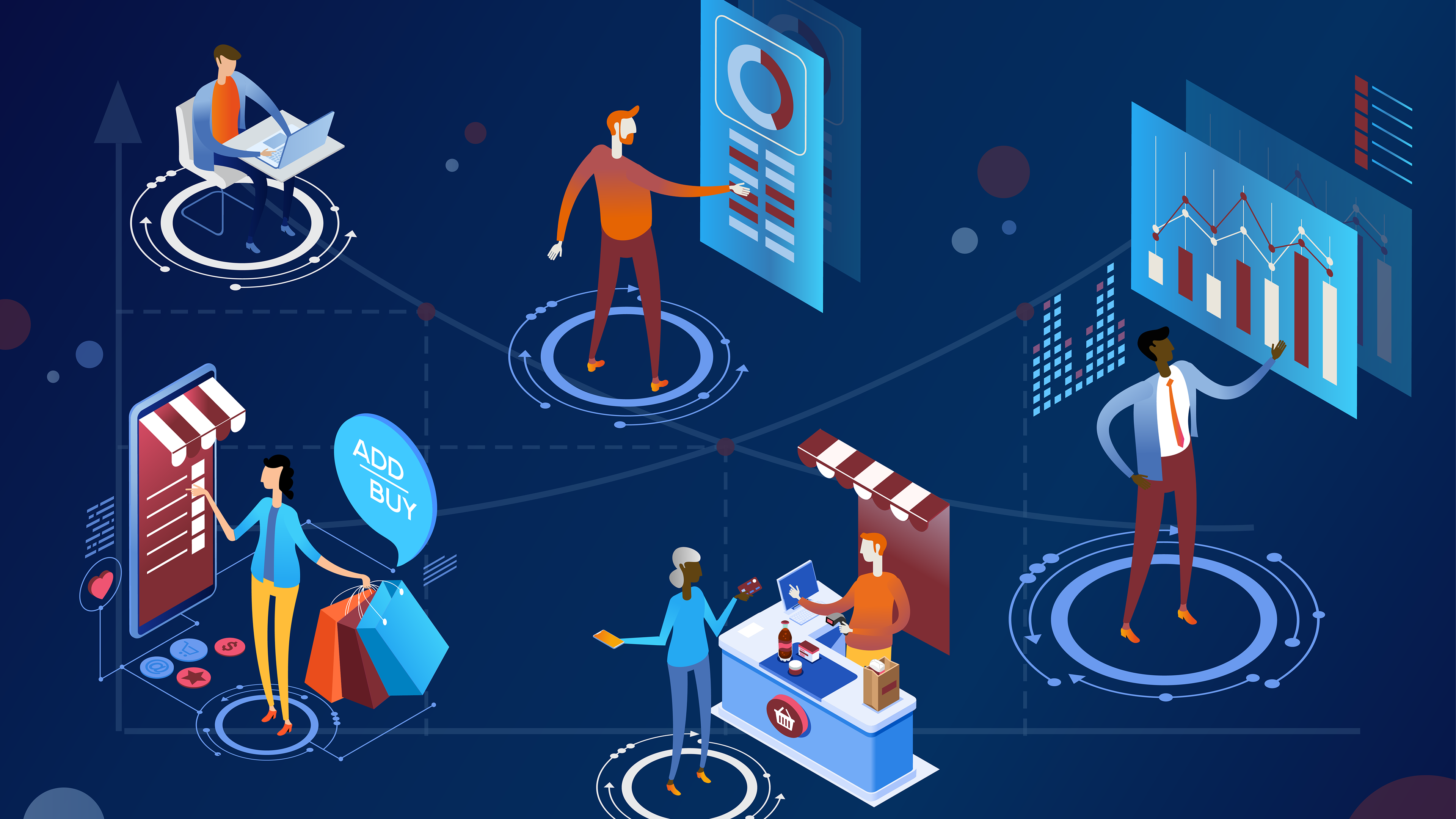 Course
Image
for
Research Methods
Based on the course outline, I extracted the keywords—model, measurement, data and statistics—and visualized them in the first version. 
Based on the feedback from the client, I understood that this course will cover not only quantitative research methods, but also qualitative methods—like observation, ethnography methods and interview. Besides doing research and analysis on digital devices, there are also extensive researches being done by taking notes on paper. I incorporated these feedbacks to the second version, which the client was satisfied with.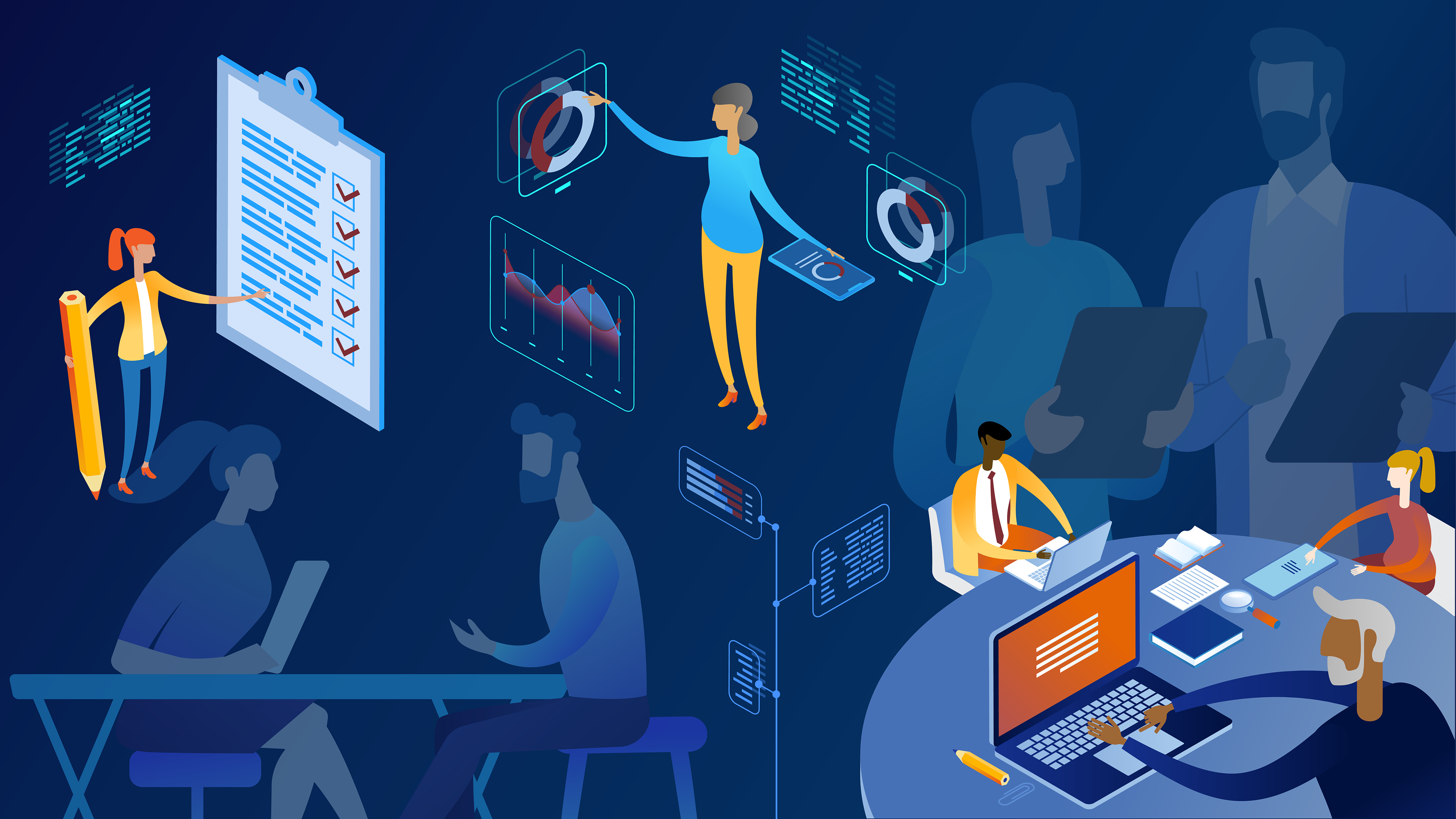 * The illustrations above are based on adobe stock materials.