DOUBLE EXPOSURE WEBSITE UI DESIGN
Double Exposure Investigative Film Festival attracts a large audience of notable journalists and filmmakers since 2016. On the heels of the success of their first year, Double Exposure was eager to take their second year to the next level. My work is to redesign the website to reflect the caliber of their impressive event.
I started by gathering information and creating a site map. With all the content in hand, I designed the wireframe and mockup, and worked closely with the developer to translate my vision to actual code. Since we are on short budget and time, I put more effort to the layout to make the content eye-catching, cohesive, and appealing.
I redesigned the film lineup page to make users have a strong and direct visual impression on all films at once. The thinking behind this is to make information more digestible and appealing - long paragraphs of synopsis may turn users away.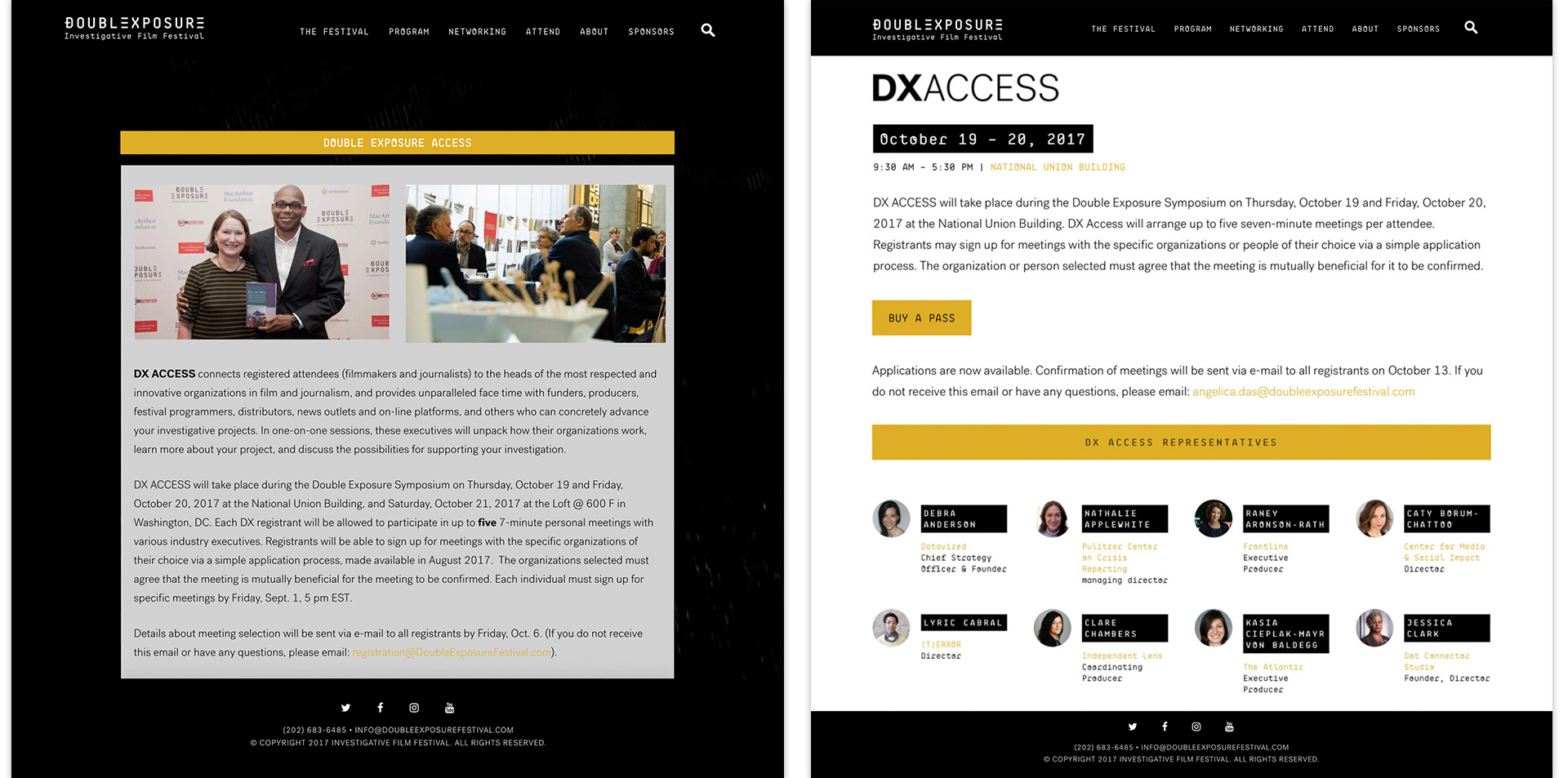 DX Access is an initiative program that DX offers to connect registered attendees to the heads of the most respected and innovative organizations in film and journalism. Attendees will need to identify which experts to connect when applying for this program. In order to make it easier for users to choose experts to connect, I redesigned the layout of the page with a list of experts alongside with their titles and the organizations they belong to. Users get to learn more about the expert by clicking their portraits to read their bio.

I chose a long-scroll singe-page design for the main page with a clear flow of "Introduction-Content-Action".